Radiation Protection Table Curtain (SK-16-7-4)
Curtains to protect radiation during radiation treatment, can be fixed to a table.
Customizing is available.
Lead equivalence: 0.5 mmPb
SK-16-7-4

: Fixed to an operating bed
100(L) x 70(H) cm Single side-Installation available only to hand operating table
100(L) x 60(W) x 70(H) cm Double side-Installation available to hand operating table & electric table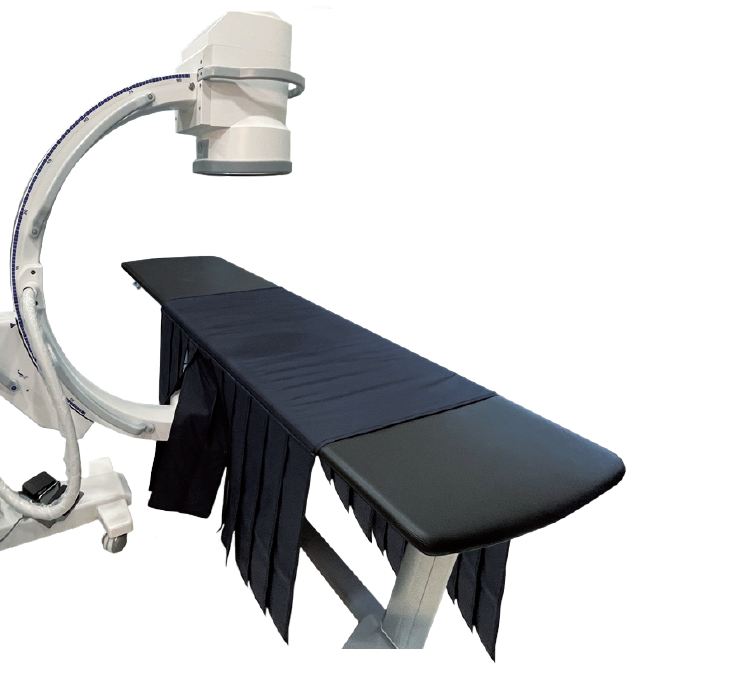 How to use
A. Precautions before use
1) Check the table size and determine the length of shielding at the bottom.
2) Make sure there's no sharp protrusion on the table.
B. How to use and operating procedure
1) Spread out table lead curtain - both side on the mattress.
C. How to keep & manage after use
1) Keep the lead curtain stands straight so that it won't be twisted.
Precautions when using
A. Be careful not to touch microscopic instruments during procedure.
B. Organize heavy objects on the floor so that the table lead curtains are not pressed by it.
C. If there is any foreign substance, immediately apply alcohol to gauze and wipe it off.